Recent LL.M. Graduates and their next step after completing the LL.M.
I believe that this programme is unique among LL.M.s around the globe. It has given me the privilege of being taught by excellent professors who all had relevant academic as well as work experience, bringing the best of both worlds to class. In addition, during my time in Brussels I have made many friends from all over the world, who have taught me things one cannot learn in a classroom. The memories we made together will stick with me for a lifetime.
Marie Eline Bulten, LL.M. Class of 2019
The Netherlands, University of Utrecht
Associate at Allen & Overy LLP (International Capital Markets, Amsterdam)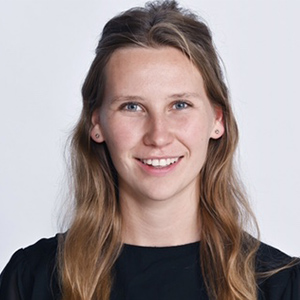 I strongly recommend this LL.M. to all law graduates wishing to pursue a bright and intense career in the field of international business law. The level of expertise of the teachers, the variety of the subjects and the methodology not only increase your hard legal skills and stimulate excellent legal discussions but also help you understand precisely what awaits you after completion of the course. The LL.M. is a good choice if you want to boost your career and get ready to work as a professional in an international environment.
Lorenzo Ginestrino, LL.M. Class of 2021
Italy, Università degli studi di Napoli "Federico II"
Trainee Lawyer, Scognamiglio Law Firm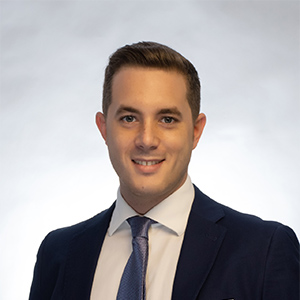 Earning the LL.M. was one of the most rewarding and challenging experiences of my life. The insightful discussions with talented professors and practitioners expanded my understanding of the different legal systems and gave me the confidence to approach complex legal issues with a critical and analytical mindset. This program not only prepared me for my Ph.D. research but also opened new horizons for me in practical life.
Hanan Abdelkawy I Mahmoud, LL.M. Class 2021
Egypt, Alexandria University
Pursuing PhD at ULB, Center of Private Law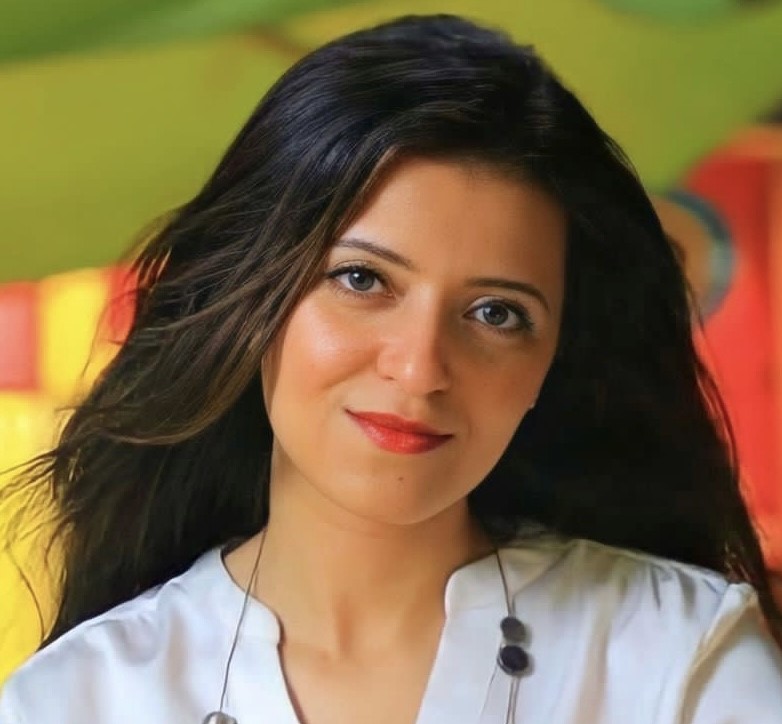 After obtaining my master's degree in law at the KU Leuven, it was my intention to specialise in the business aspects of law in an international context. It is with great pleasure that I can call myself an LL.M. graduate of the class of 2020. It's been a privilege to be together in this LL.M. with people from 25 different countries. We got the opportunity to learn from high class professors, participate in a moot court, take part in a mock witness examination and co-operate in a merger control workshop. In short, an enormously instructive and enriching experience. It was a really unique experience where lots of friendships and connections were made that will accompany me for the rest of my life. Professionally, the program offered me future prospects in my career.
For all the above reasons and without any hesitation, I warmly recommend this valuable LL.M. program!
Sofie Van Paesschen, LL.M. Class of 2020
Junior Associate Corporate M&A, EY Law Belgium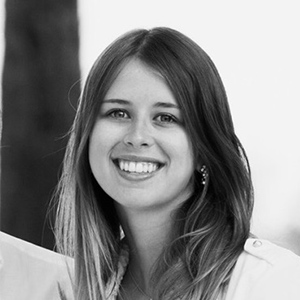 Enrolling in the LL.M. was definitely a good choice. It has been a way to get a clearer view of most legal aspects of international business and to enter the EU bubble in Brussels.
The courses are held by high-profile professors and practitioners, who use engaging and effective teaching methods. Besides the academic element of the LL.M. program, I very much enjoyed the exceptionally diverse environment of the class. I had the opportunity to make friends from all over the world, to test myself with different legal backgrounds and to learn a lot from the people I met.
Pietro Stella, LL.M. Class of 2020
Italy, University of Pavia
Blue Book Trainee at European Commission (DG Competition)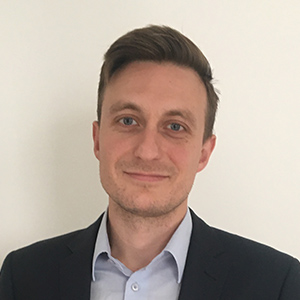 Moving to Brussels to study International Business Law at ULB was one of the best decisions I have made! It was an incredibly rewarding experience in which I received a quality academic degree in an exciting and vibrant city. I was impressed with the support and encouragement shown by the faculty and l am particularly grateful for the lifelong friends that I made on the course.
Sheyda Rimmer, LL.M. Class of 2020
Australia, The University of Edinburgh
Student at University of Aberdeen, Diploma in Professional Legal Practice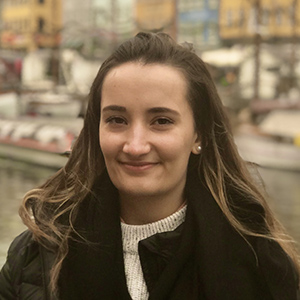 My experience in the LL.M. programme of the ULB was an enriching one, both from the academic and human point of view, in a multicultural environment, with colleagues from more than 25 countries. The orientation of the LL.M. is practical, with high-level professors who are also partner lawyers of the most prestigious law firms. Doing the LL.M. at ULB, in the European political capital, was a great contribution to my professional career and personal development, generating a network of lawyer friends all over the world.
Constanza Balieiro Nieto, LL.M. Class of 2020
Chile, Universidad Diego Portales
Senior Lawyer at Canales & Parga Labor Lawyers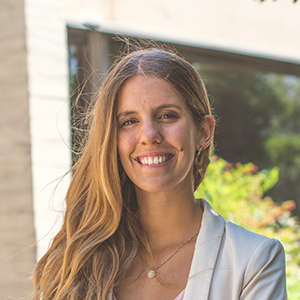 Obtaining my LL.M. from the ULB has been a great platform for a leap in my professional career. The course contents have been very relevant to my professional work. The city of Brussels is a great setting for an academic pursuit as well as an adventure to see the rest of Europe. I made friends during the program who have become useful contacts for my professional work. I will recommend ULB to anyone who wants an excellent experience obtaining an LL.M. in Europe.
Bobby Banson, LL.M. Class of 2019
Ghana, Kwame Nkrumah University of Science and Technology
Lead Consultant of Robert Smith Law Group, Accra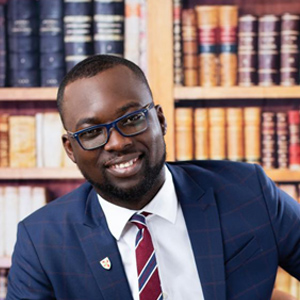 The LL.M. programme in International Business Law provided me with a diverse insight into a variety of legal subjects, but also with thought-provoking lectures and tasks, which motivated me to think outside the box and furthered my interest in certain legal topics. During my experience, I was able to meet people with similar interests and aspirations, encouraging me to consider things from different standpoints. Moreover, life in Brussels can be full of opportunities for everyone seeking to engage in a legal career at the heart of Europe. I really couldn't have asked for a better time here.
Antonia Rountou, LL.M. Class of 2019
Greece, National & Kapodistrian University of Athens
Legal Consultant at K&L Gates, Former Blue Book Trainee at European Commission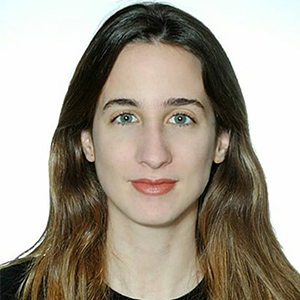 My experience with the LL.M. was great, both from an academic and human standpoint. The thing I liked the most is that all the teaching staff has an impressive professional background, which is clearly a distinctive feature of this program that helps getting a better understanding of all topics. The LL.M. from ULB was not only an important added value for my professional career, but I also can say that I truly enjoyed my year in Brussels, which is an amazing and cosmopolitan city with lots of opportunities.
Manuel Olcese, LL.M. Class of 2019
Argentina, University of Buenos Aires
Associate, Bruchou, Fernández Madero & Lombardi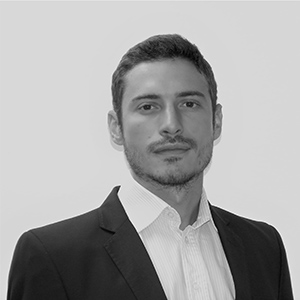 The LL.M. had an immense impact on me and all of us from different parts of the world. I learned a lot from the faculty and still rave about them. The ULB standards, discipline and experiences have only made it easier for me in my professional and further academic journey as I pursue my PhD. The guidance provided by the faculty is highly appreciated. I have tried to adopt their standard of dedication to their work in everything I do.
Prisca Chisom Ohajianya, LL.M. Class of 2019
Nigeria, Igbinedion University
PhD candidate at Igbinedion University, Okada, Nigeria and State Counsel, (International and Comparative Law Department) Federal Ministry of Justice in Abuja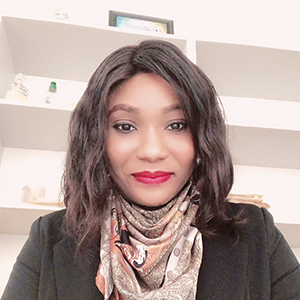 In a world that is more and more challenging and fast-moving, I needed a programme tailored to equip me with the necessary tools to be relevant in an international law firm and bring value. The LL.M. gave me the knowledge and confidence I needed to truly launch my career in the legal market.
Jérôme Jacques, LL.M. Class of 2018
Belgium, Université libre de Bruxelles
Associate, Arendt (Luxembourg)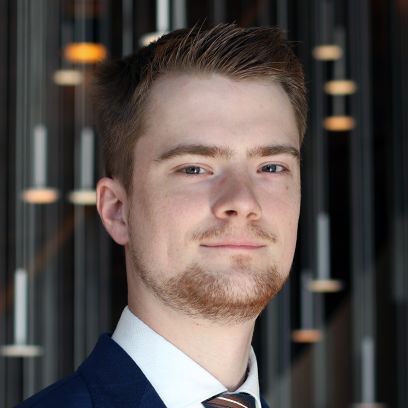 I was amazed by the level of student engagement in each class of the program. All professors have had extraordinary practical and academic experience, which they shared with students through uniquely interactive classes. This program gave me an excellent overview of a wide range of areas of law, supplementing the traditional theoretical basis with a clear and useful practical perspective. If I had to go back in time and choose an LL.M. program again, I would undoubtedly opt for this program.
Vladyslav Darahan, LL.M Class of 2017
Ukraine, National University "Odessa Law Academy"
Associate at Van Bael & Bellis (Belgium)